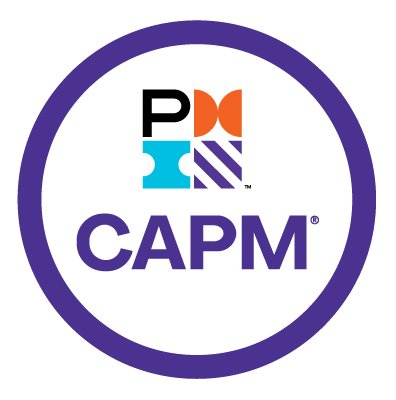 How I passed my PMI Certified Associate in Project Management certification
To get straight to the point, I passed my PMI CAPM exam in December 2020. It wasn't a simple process for me, but I thought I could write a quick page passing on some the tips and tricks I learned which worked for me during the preparation. I've put links to some resources I used and some I created on here, but I cannot put some up since they may include PMI copyrighted material, so I'll just describe them.
However, firstly a note that the exam will be changing for 2021 for content as the overlords at PMI are issuing a new version of their 'Problem Management Body of Knowledge' (PMBOK) tome upon which much of the PMP and CAPM is based, and prior to that the test will be changing from January 2021 anyway.
That said, most of the preparation tips will probably still apply, so here we go.
Join the Project Management Institute
This might seem obvious, but I'm listing it anyway. Why should you join? Firstly, it'll save you money on the exam itself, and you get a free PDF of the PMBOK. You aren't going to be passing the exam without the PMBOK. The PDF is locked down with a password, and wont let you print it either and it's also watermarked with your name and reference number. However, it is incredibly useful, quite well written and is of course what the exam is mainly based upon.
Also, being a member means you get the new PMBOKs when they come out whilst your membership is current. The CAPM as the PMP before it, now requires maintaining the certification based upon doing certain amounts of PDUs over the year. There's some interesting content available for members on the PMI.org website and associated sites to keep you up to date on changes and other resources, so there is some value there outside of the certificate.
23Hrs Direct Learn Courses
Unlike the PMP, the CAPM requires just 23 hours of project management education completed by the time you sit for the exam. I'd actually done a PMP 35 hour course from PM Prepcast which was very good and included additional items around project management in general, which provided some background. There's then a quick test at the end of it and when you pass, you get your certificate of completion and it's cheaper than the official CAPM basics course the PMI offers - but at least PMI do offer it. A benefit of the Prepcast course is you can dowload the lessons to watch on the train for example. Nowadays many video self-paced courses are streaming only, so you'll need a decent data cap to manage that.
Accompanying books
There's a lot of books available to help. Many are named and focussed on the PMP, but they're equally good for the CAPM (more on this later). The one I used is called 'Head First PMP - A Brain-Friendly Guide' by Jennifer Greene and Andrew Stellamn. It's very accessible and as it explains, it hits the main points in several ways (reading, quizzes, make you own questions, crosswords etc.) to make it more likely to stick. It's from o'Reilly, so it might be on their Safari app if you use that. Though it looked less cartoony than some others, studying from it really did work, and made several things stick out to me which directly helped me on the exam. It also has a practice exam at the end.
Practice Questions / Exams
Which brings me neatly on to practice questions and exams. These are a must. There are a lot of sites which offer samples with answers, and some offer 'simulators'. Again, PM Prepcast offer a simulator for CAPM (and PMP) which you can buy seperately from the video course if need be. These help you get used to the rather obnoxious wording some of the PMI questions use, the different formats the questions take (e.g. some are single choice, some multiple choice etc..) and help identify if there's a particular knowledge area you're weaker in as you have to pass all of them. It'll also get you used to 3 hour exams again if it's been a while, and knowing when to move on if a question has stumped you.
On the Prepcast Exam Simulator for CAPM, there isn't as large a selection of questions as there is for the PMP, but still several hundred as well as 3 full exams and a couple of Input, Tools, Techniques and Output [ITTO] exams.
Plenty of other legitimate sites also have test questions and exams, and some less than legitimate ones also I expect. One good thing is there's plenty of materials around PMI exams as they're a very respected set of exams in the project space, so have a lot of attention.
Studying
I did a balance of study styles in my run up to the exam which I'll note here along with how effective I thought they were in terms of exam preparation.
Videos - It'd been well over a year since I did the self-paced PM Prepcast videos, so I re-watched them. It was a good refresher and they're well narrated, but you have to pay attention. For me, I think re-reading the PMBOK would've been time better spent had it not been such a long time since I'd seen them.
The PMBOK Book - I read the PMBOK - yes, all of it - and made notes as I went. The act of making notes I think mentally reinforces it. Some of the notes I even typed up. You have to read the book was my take-away, and in making notes I feel I boiled a lot of the need to know parts down, and you begin to see the patterns in how the PMI methods are structured. You can also quickly read through these notes, chapter by chapter.
Flashcards - I used the Anki application to make 3 decks of flashcards. An advantage of Anki over paper flashcards is you can also review them on your phone as well as PC and rate how comfortable you are with each. The 3 decks were I made were for acronyms, formulas and definitions. All of this is in the PMBOK guide and appendices. I'd provide the decks here, but I think they might creep into PMI's copyright.
ITTO - A large part of the CAPM is going to come down to how well you know each of the processes, their Input, Tools, Techniques and Outputs. Really. The majority of questions will be referencing them, or relying on you knowing which process is being described. I wasted time reading around other more day to day points of project management, when I should have been learning ITTOs, which is why there are online exams just focussing on them.
Formulas - You can collect all the formulas from the PMBOK, but people like Ed Chung have made some good summary resources to get them into your brain. I always believe with any formula, rather than trying to just memorize it, be sure to understand it, so that it you hit a blank, you can derive it for a question.
Process and Knowledge areas - In PMBOK 6, one of the most useful diagrams is 'Table 1-4. Project Management Process Group and Knowledge Area Mapping'. This shows in which Knowledge Area each process sits. This is really important to mentally understand how all the processes work together.
Project Plan - I mean, this is for a project management exam, right? I created a multi-tab spreadsheet to record what studying I was doing to make sure I was hitting a balance. On the main tab, each date was a row, and columns would show how many hours I'd done with each resource. The columns then were for reading the PMBOK or my notes for it, watching the videos, doing the head first books, doing practice questions and exams and so on. Other tabs held more detail such as which video I watched on which date, what chapters I'd finished by which date and such.
The Exam, Location and Question Style
I did my exam at a local PearsonVUE accredited location. It was small (a 6 person room) with a noisy air conditioner and plenty of noise from a nearby street.
However, the system was reliable though the interface was a little different from the practice tests I'd done, and though the tutorial explains many of the functions, it doesn't explain the highlighting and strikethrough, which I found myself using quite frequently. It really isn't complicated to figure out though.
The staff at the location were friendly and down to business, and the day I was there there was a steady flow of people in and out but despite this there was no fuss or distraction.
How was your score?
You don't get a percentage score as such, but you do get ratings on the different areas of exam knowledge, and you'll find out if you passed or not when you finish the exam - no need to wait. I got 'Above Target' for every category which I obviously was really pleased about. I soon got my official email from PMI with links to some more results break down, my certificate and explanations of the score. It's also nice to see all this on your PMI profile page. I am currently waiting for a link to my digital badge which I should receive in the next week or so.
Why not the PMP?
Good question. Quick answers: I did straight Project Management lead for almost 6 years, hitting the PMI requirement for hours. However, that was over 7 years ago, so all of those hours were not eligible. I perhaps could have seen some of my work since as project hours, but to a second point, the PMI will restructure the PMP test in January 2021, and will release a new PMBOK soon, so I decided the CAPM was the simpler option logistically. Also, my work in the future will be more Agile based, so CAPM is a good overview of multiple project management methods, before I move further down a deeper line.